Expires October 18, 2122 18:30 PST
Buy now and get 0% off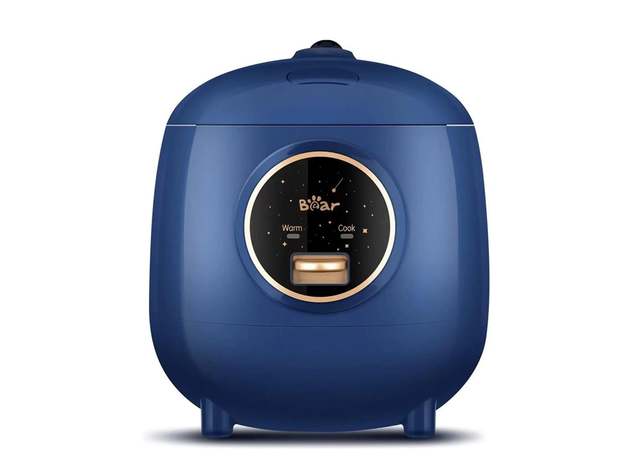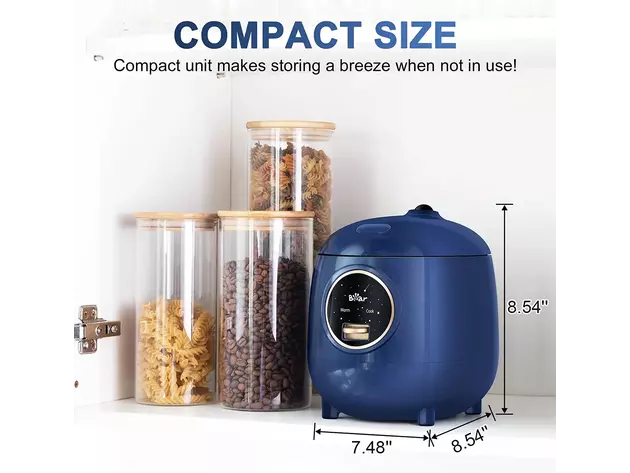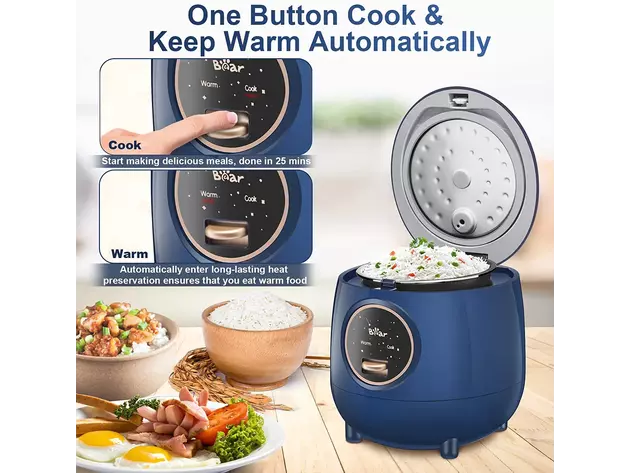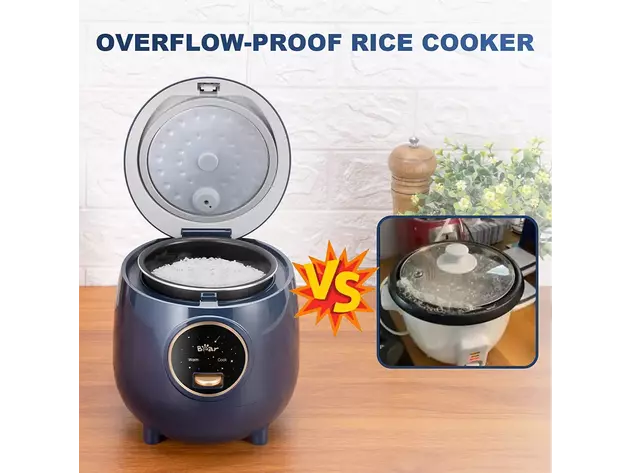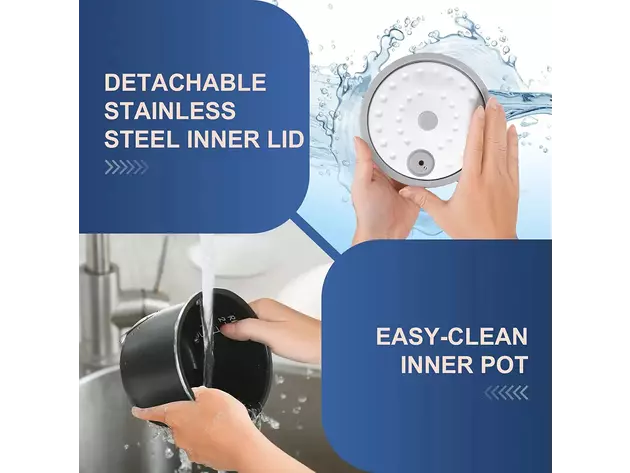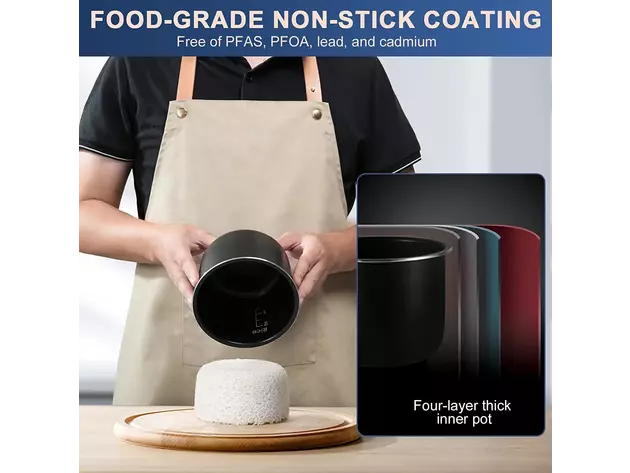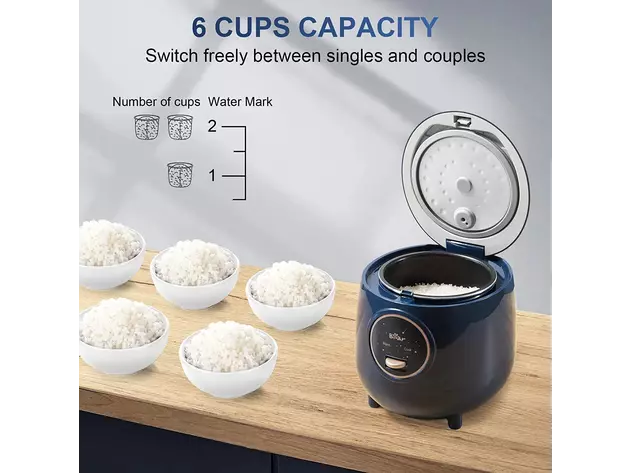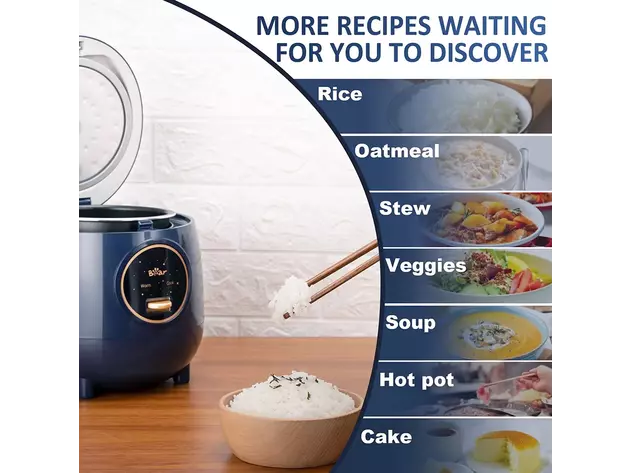 PRODUCT SPECS
Power Source: 120V

Power: 200W

Capacity: 1.2L/6Cups(cooked)

Weight: 3 lb

Color: Blue

Size: 8.54 x 7.48 x 8.54 inch
MORE THAN RICE: Also suitable for oatmeal, quinoa, stew, soup, pasta, veggie and little hot pot. 6 cups rice cooker allows for healthier portion control, or individual, quick and easy breakfast, lunch, dinner, snacks, or sides. The possibilities are as creative as you are.

QUICK & EASY: Set it and forget it. With one button operation, just fill it, power on, and cook! Delicious meals ready in less than 25 minutes. Switches to keep warm mode automatically to keep white or brown rice warm and ready to eat for 24 hours, without the rice drying out or becoming too hard and brittle.

CLEAN IS A BREEZE: Adopt unique heating structure, better than other rice cooker on the market, it never overflows. When the cooking is completed, the nonstick inner pot is easy to rinse clean or just throw it into dishwasher!

MINI RICE COOKER: Bear Rice Cooker designed for small space, your MUST-HAVE for first apartment, smaller kitchen, college dorm life, or camper/RV traveling. Plus, the creative color options will match any kitchen decoration. (add to your shop cart now)

INCLUDES: The 200w small rice cooker includes a rice spatula, measuring cup, removable pot with nonstick coating.