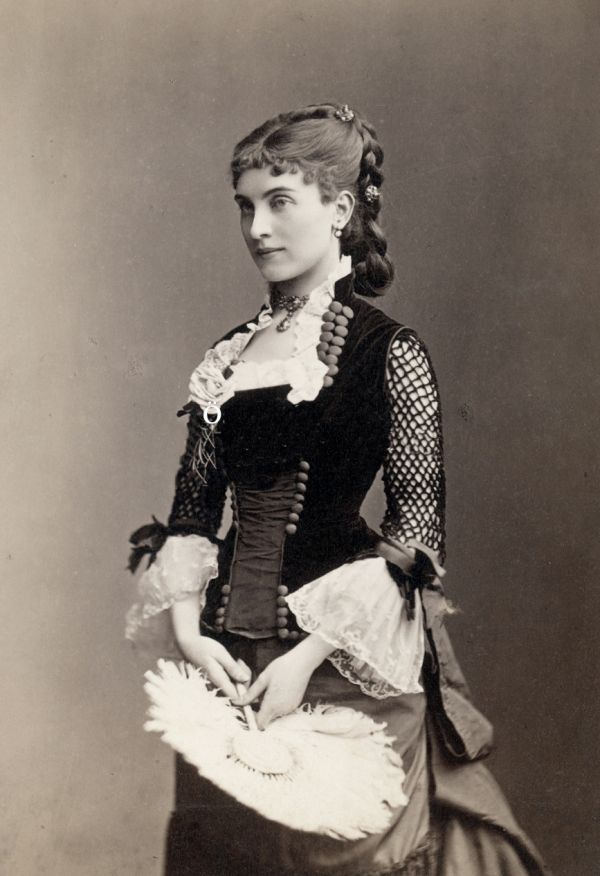 The impression that the everyday people (anyone outside of fashion historians) have about Victorian garb is that everyone dressed alike, in multiple layers of drab clothing that covered their whole bodies. What we see from back then is early portraiture, in black and white, in which people dressed to the nines. The clothes they wore every day became worn out and haven't survived to go on exhibit today, and fashion fads rose and fell too fast to be well known. The truth is, fashionistas of the Victorian age were just as colorful as they were in paintings of earlier days and Instagram shots of later days. For example:
Hot pink: In 1860, two new aniline dyes were developed for clothing: magenta and solferino (like fuchsia). Magenta was so popular that it was referred to as "the queen of colours" and was used to dye dresses, underwear, petticoats, ribbons, bonnets, and stockings. That's right—the most popular color of the 1860s was neon pink. Black and white photography doesn't really do it justice.

Goth accessories: In 1875, dog collars, chokers, and chains were some of the most popular jewelry trends. Bats, crucifixes, and insects were common motifs for accessories throughout the decade, and daggers that opened into fans were a must-have. Although it's difficult to find written references to fishnet or fishnet clothing prior to about 1900, here's an actual photo of Johanna von Klinkosch wearing fishnet sleeves in the 1870s. Madonna, who?
Women also wore men's clothing, tattoos, and pierced nipples. Read more of the fabulous and fleeting styles of the Victorian era at Dirty Sexy History.