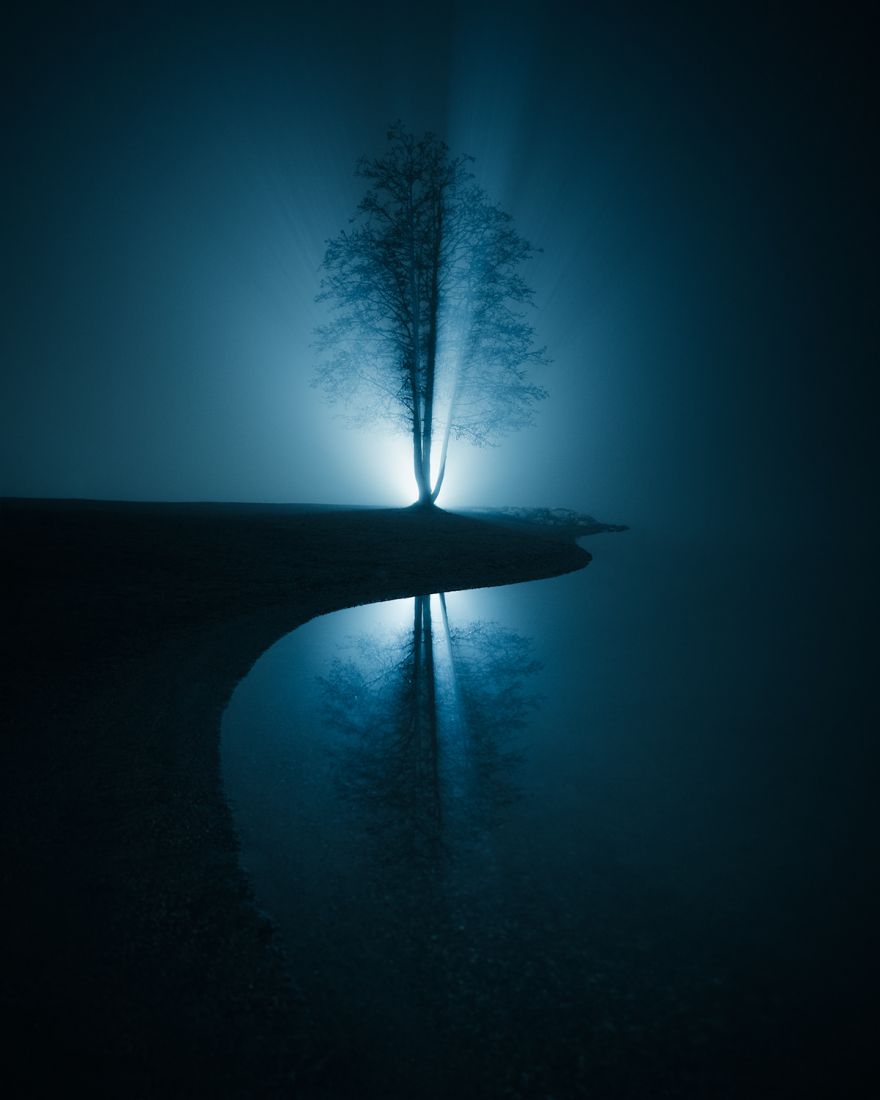 Mysterious, elegant, gorgeous, and majestic. These are some of the qualities of these tantalizing trees. Photographed by Mikko Lagerstedt from Lapland to Southern Finland, the images speak of beauty and resilience.
Lagerstedt was first inspired to capture these dreamy landscapes when he witnessed one first-hand while en route to a relative's cabin. His images often showcase nature with little to no sunlight which gives them a sense of calm and stillness. The t r e e s series is comprised of photographs taken between 2018 and 2019 and edited using Photoshop and Lightroom. "My goal is to convey the feeling I had when I was photographing the subjects…to appreciate the never-ending beauty of trees," Lagerstedt tells Colossal. "In our lives, we rarely recognize them, yet trees surround us with their beauty. They tell us many stories about life and the struggle to survive in harsh conditions."
Check out the magical photos over at Colossal.
(Image Credit: Mikko Lagerstedt/ Colossal)