Jean Marie Smith is the artist-in-residence at the Creasey Mahan Nature Preserve in Goshen, Kentucky. It's a garden and family fun center that educates people about nature. To entertain visiting kids (and probably adults), Smith decorates hay bales for Halloween. She writes:
After reviewing popular trends and interviewing friends and family, I finally settled on which characters I would use. My criteria include one book character, one iconic cartoon character, and something for all ages. Some of the bales are double-stacked, or placed on end or on sides, depending on the character to be sculpted.
You can see them all at Bored Panda.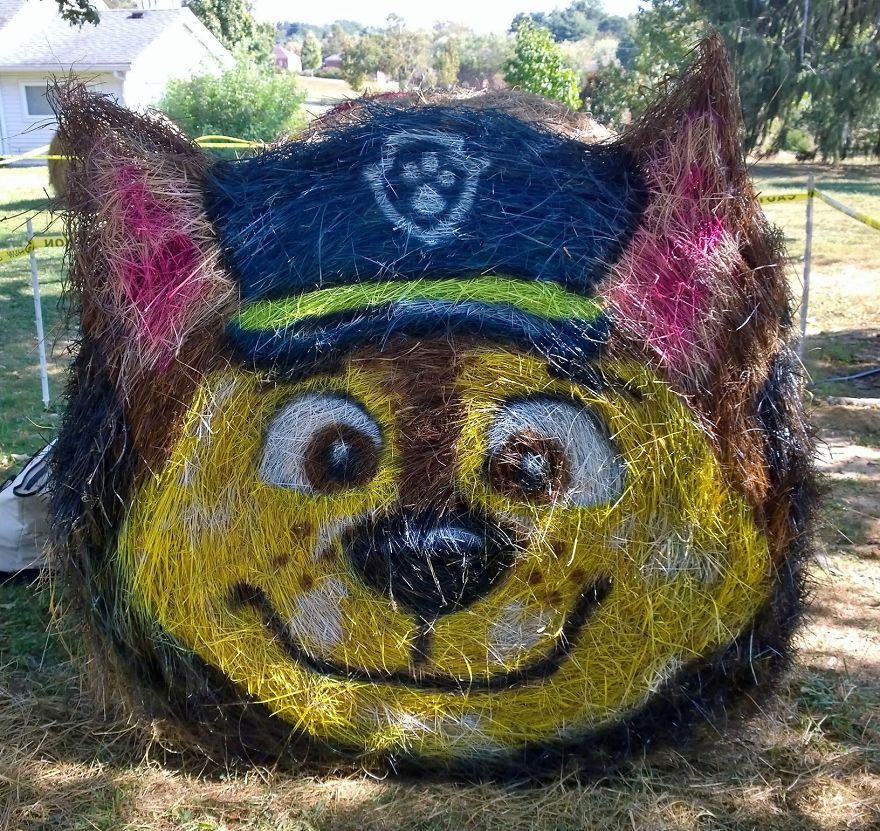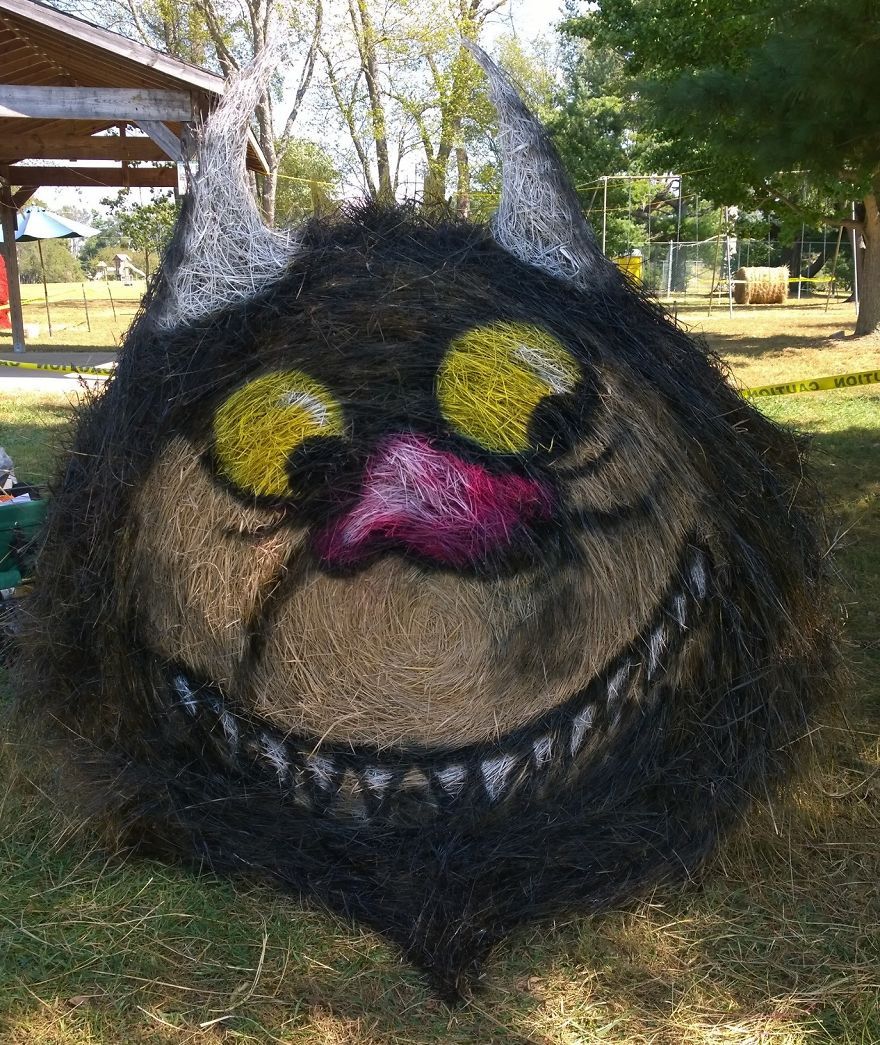 -via Design You Trust